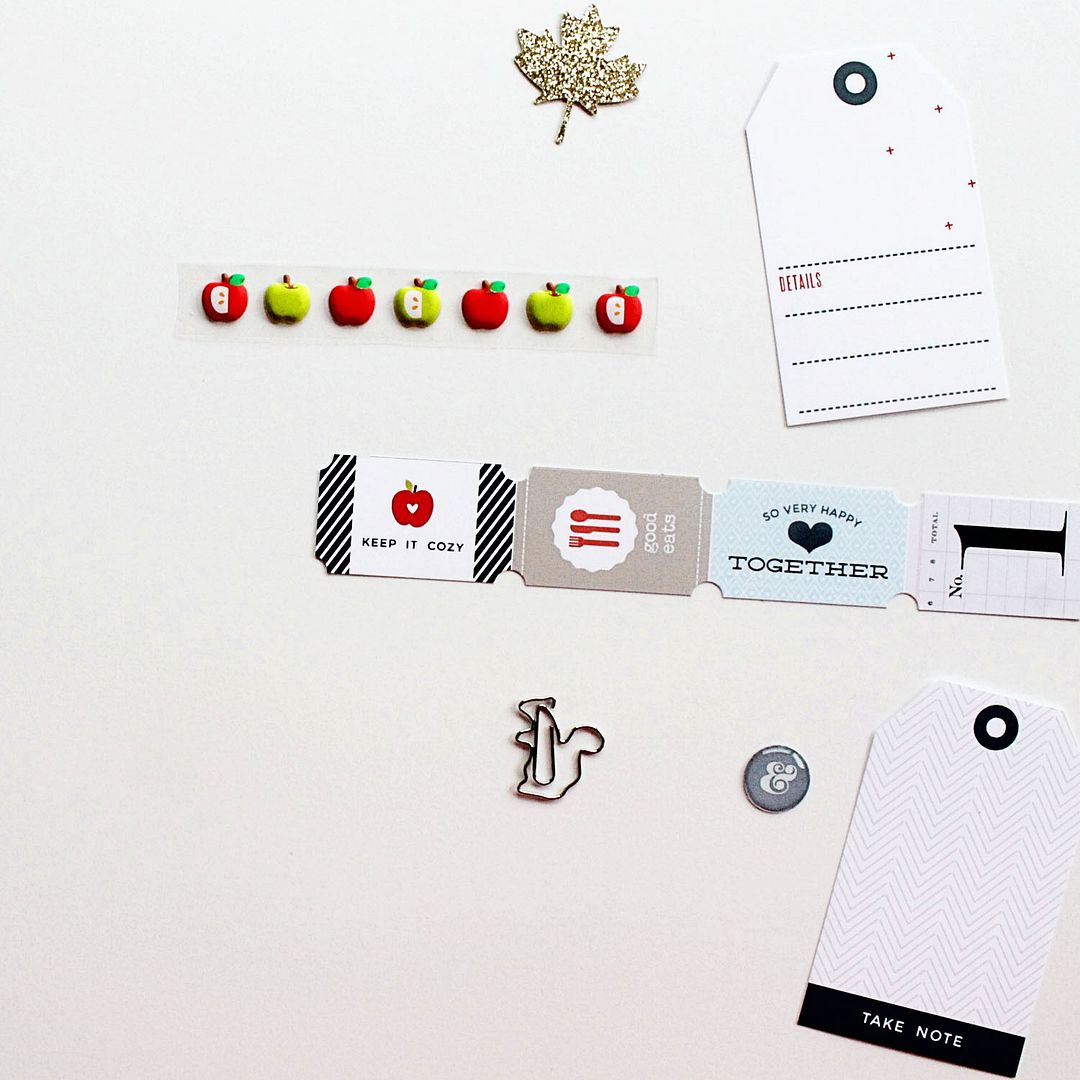 I love this time of year. In addition to celebrating my birthday, Keith just brought home a bag of
honeycrisp
apples...our first bag of the season. I have enthusiastically switched from iced drinks to hot. I made a fabulous beef stew the other night and the crock pot will soon be making an appearance. I happily look forward to more time in the kitchen now that it no longer feels like a sweat lodge. The one thing I don't like is that time moves FAST and I feel an urgency to see and smell and taste everything the season has to offer.
This also tends to be my favorite time of year for stuff. I seriously have a weakness for Fall and Winter paper collections, and even though September is not even completely finished, it seems everyone's ready for December Daily and gathering bits for that oh so special project that we scrapbookers just adore.
Forgive me if I attempt to put it off for just a tad longer...
I have decided to release a new product which isn't so much new as it is slightly different. I have had great success pulling together my favorite items into "mini mixes," "studio samplers," and my beloved accessories kit. It's no surprise that I like a bit of this and that and I've tried to bring that to my shop. A few months ago I chose to end all of my kit club subscriptions because honestly...at the rate I create, one box can last me several months. But, seriously, I miss it. I still buy a bit of paper and the occasional embellishment, and that feels like enough for me. I really love getting a few extra bits to make my projects feel special. I was telling my husband about this...about just needing a little bit and he said.."you just need to find a little bit kit." Uhm, YES...but I don't need to find it when I can make it, right?
So that's it guys. The first Fall Little Bit Kit (TM) will be available in the shop October 15th. I am currently working on a winter one as well. There's no subscription...it won't be monthly...more like seasonally and it will include just a small mix of my favorite items. It will be similar to my
Everyday
Accessories Kit...but a little different too.
I plan to share the whole kit on the blog a few days before I release it.
Btw...i am not actually trademarking the name...that was just a joke:)