this one took a while to put together since I wasn't really sure where I wanted to go with it, but they say a picture is worth a thousand words so...how about some pictures: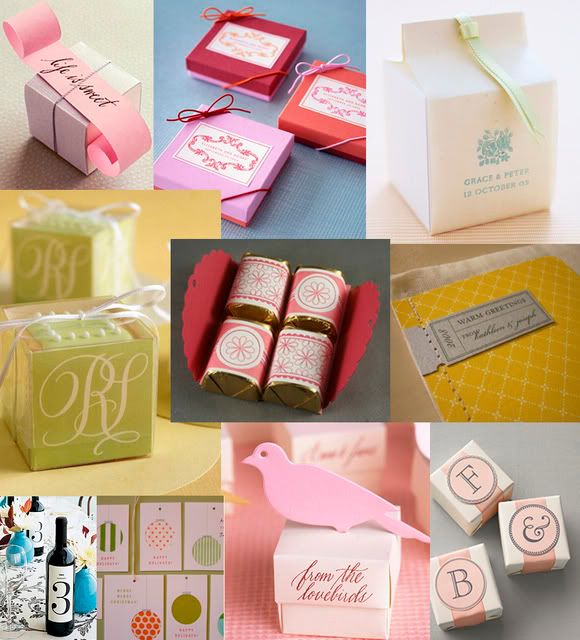 Most of these designs were found on the MS Wedding website. Except the second row, left to right the clear box design was found
here
, the wrapped candy
here
, and the muslin bag of cocoa
here
. the bottom row second from the left was found
here
...and would look super cute with a heart punch rather than a circle.