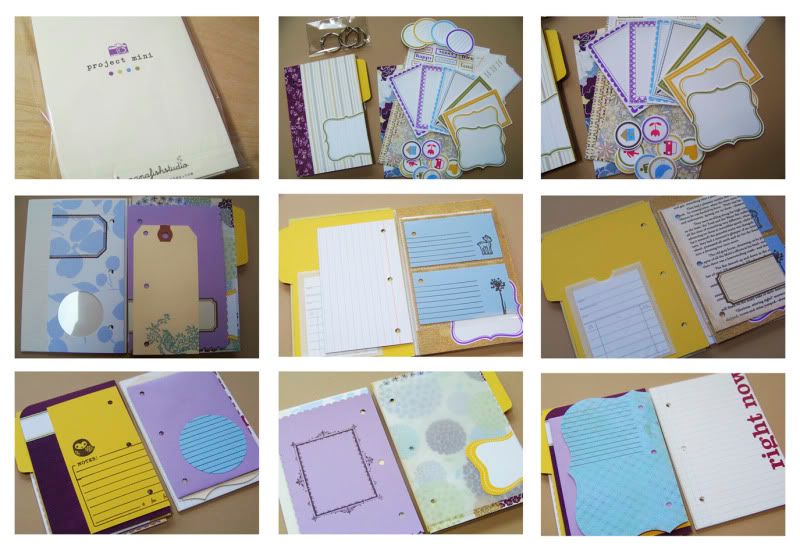 So, as promised (a tad late), I humbly introduce....project mini. My take on the ever popular minijournal with a few twists.
I love the colorful mix of papers, pictures and stories that make the mini such a work of art... but I also wanted to make something that appealed to my sense of order. The final result was a 4x6 book that was both random and neat. I also like that it accommodates photos without any cropping. I intend to create a horizontal version although I display my photographs both ways regardless of the book's orientation. That's the benefit of creating a small book meant to be handled and loved...turning it every which way feels natural. I also wanted to achieve some harmony between fun and function so the books are based on my favorite color combinations.
I like the idea of completing the mini in one sit down or working on it as an ongoing project. I also like the idea of the book including more than just the front, back and in between. So, for each color combo I designed a bunch of adhesive labels and such. All you really need to add are pictures and stories and a bit of glue of course:).
This one now available for purchase in my
etsy
store and I plan to add more over the weekend once I get them all photographed. I'm only adding a few to start since I don't have much time to churn them out...but if they are well received I'll surely make more.