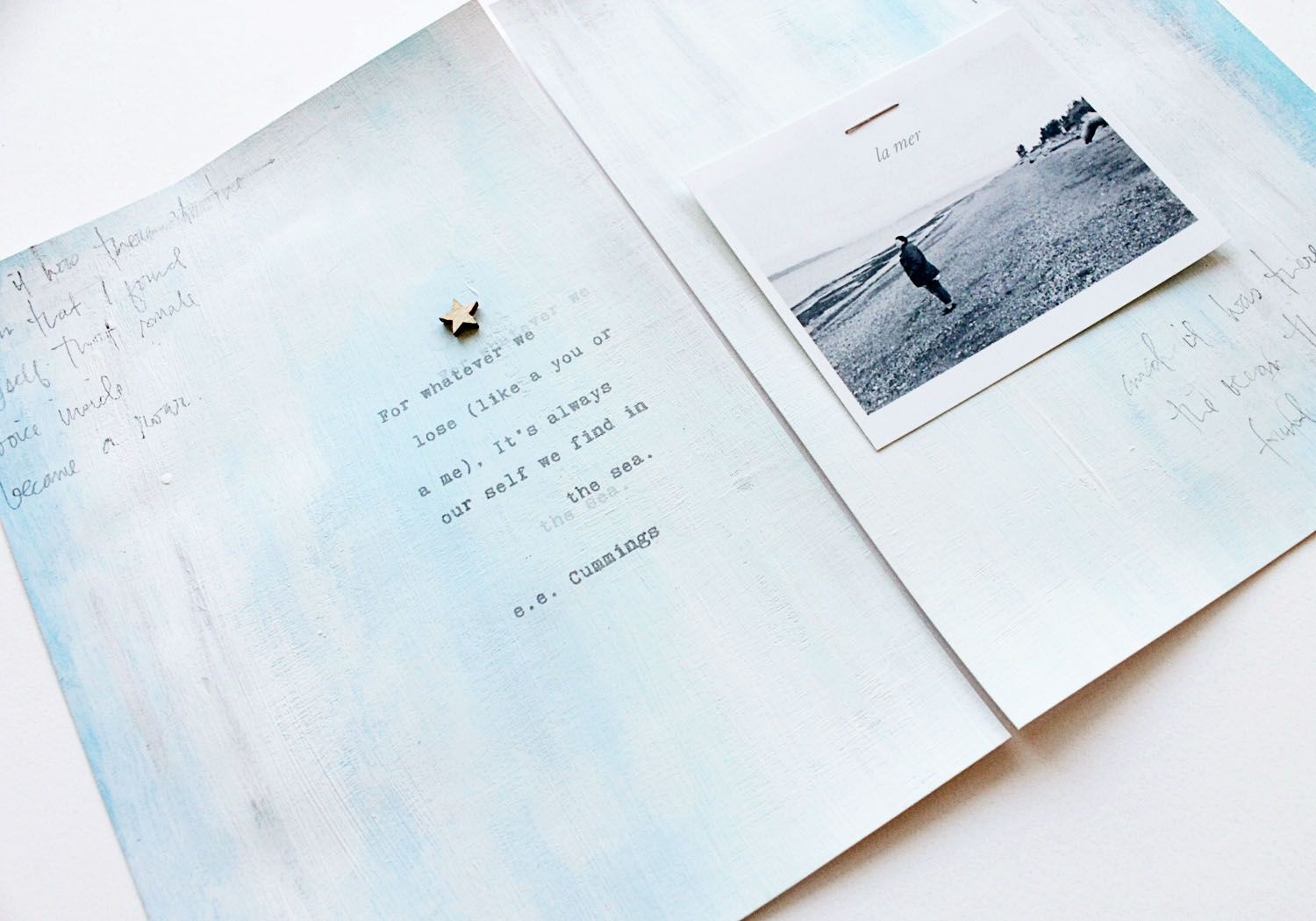 this week's journal entry is based on one of my favorite poems by E.E. Cummings:
maggie and milly and molly and may 
went down to the beach(to play one day)

and maggie discovered a shell that sang 
so sweetly she couldn't remember her troubles,and

milly befriended a stranded star
whose rays five languid fingers were;

and molly was chased by a horrible thing 
which raced sideways while blowing bubbles:and

may came home with a smooth round stone 
as small as a world and as large as alone.

For whatever we lose(like a you or a me) 
it's always ourselves we find in the sea

I love this poem. I memorized it when I was little and have often repeated it to myself like a nursery rhyme. I grew up a few miles from the Pacific Ocean. The beach was my playground...literally. My father would push me on the swings while the sun dipped and the waves crashed in the background.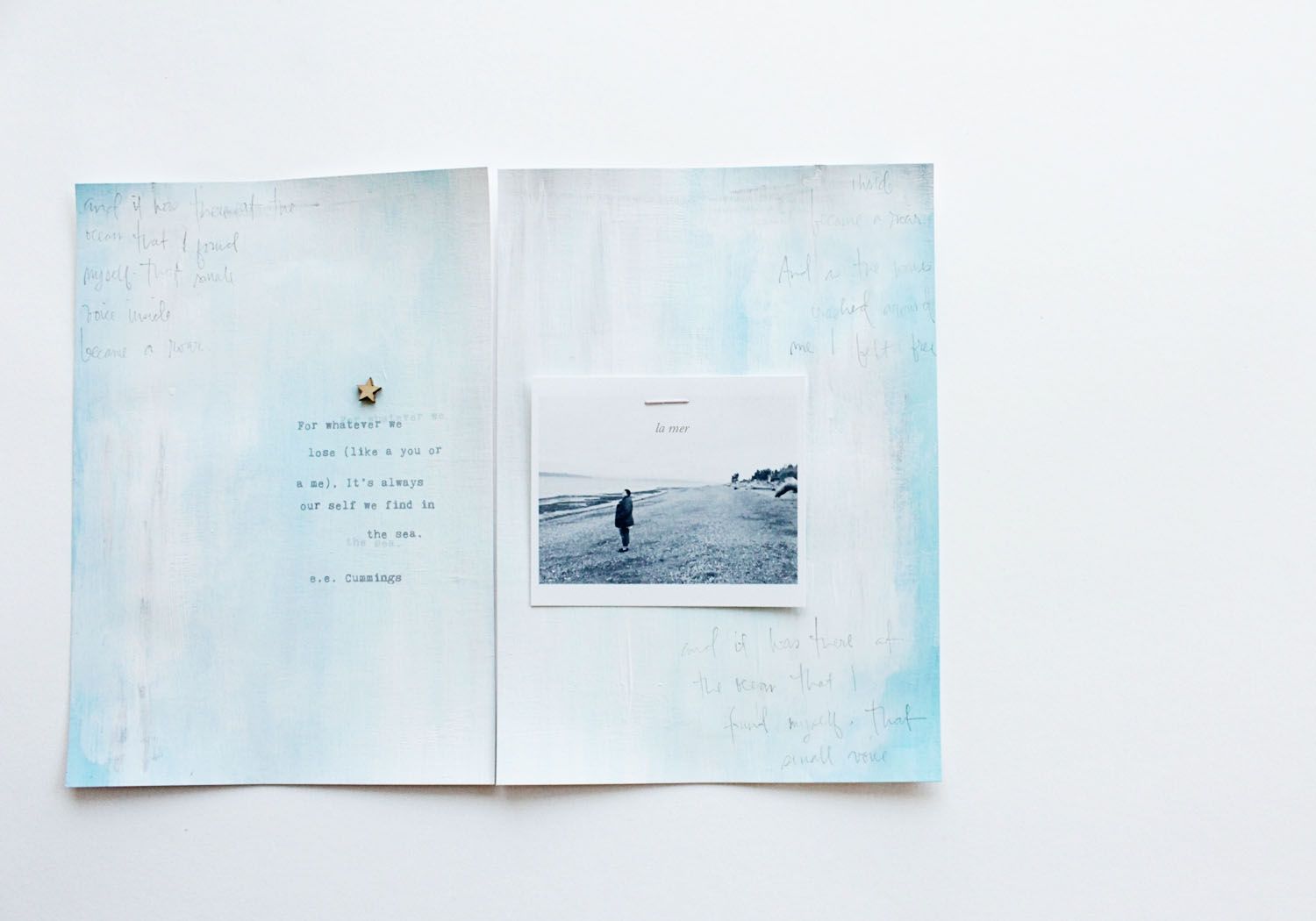 It is so true, that for me, the sea is where I find myself. Where my troubles are soothed by salty air and crashing waves. When I leave I feel like a child again...hopeful, optimistic and filled with joy.
DETAILS:
I decided to use only three paint colors...two shades of blue and gray. The white is only layers of gesso. I built the layers on top of regular white cardstock. I loved limiting myself to those three colors and trying to achieve depth through layers. I added some faint handwriting in pencil. I just repeated parts of the poem and my own musings. This is one of my favorite techniques. The picture is me on Bainbridge Island taken in April of this year. My husband took it while I wasn't looking and although you can't see my expression, I remember clearly the joy I felt that day. I added that tiny star as a way of connecting that quote to the full poem:
milly befriended a stranded star
whose rays five languid fingers were;
Get Messy is an art journal challenge where a gang of crafty vixens are sharing art journal pages we have created to practise our skills and push past our creative
limits with hopes to inspire. We share our pages without restraint every week, and once a month we create around a prompt. Go check out these crazy talented ladies
who are creating pages
who each have a unique perspective and style
. We will be sharing our work around social media so follow the
hashtag
#
getmessyartjournal